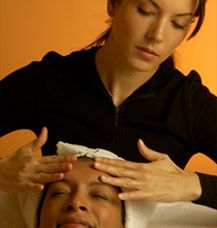 Our History
Independently owned and operated since 2009, Table4One Massage is one of the nicest massage therapy studios in the greater Lewes region. I strive to provide extremely comfortable and relaxing massages and body treatments without the spa prices. My reputation is clinically and professionally based, Table4One Massage does not ever conduct or solicit illegal activities.
Our Staff
Having a friendly, knowledgeable, and professional therapist is what sets Table4One Massage's studio apart from the rest. Because I am diverse in my modalities, I am able to accommodate you with the right fit, ensuring your time spent with me is the most relaxing and rewarding experience possible.
Come Relax
Healing and wellness are incredibly important to me at Table4One Massage. It is why I do what I do. Whether you have never had a full body massage or are a seasoned massage veteran, I am here to provide you with the most quality treatments and therapy. You are welcome to make an appointment by texting or calling 302-249-7583 and I will fit you in. I am here to pamper you a bit and help you relax.
Ways to Destress
Because everyone is unique, I provide tailored massage treatments to suit your individual needs.
Vision
Table4One Massage aims to provide the finest holistic healing services in the most comfortable environment.
Latest Beauty Secrets
When it comes to massage and body treatments, Table4One Massage is the perfect place to come.
Our Location
Conveniently located right off of Pilottown Rd/ 1st Street, our studio is minutes from the Lewes Beach, 2nd Street shopping and fine dining.
Appointments only. No walk ins.